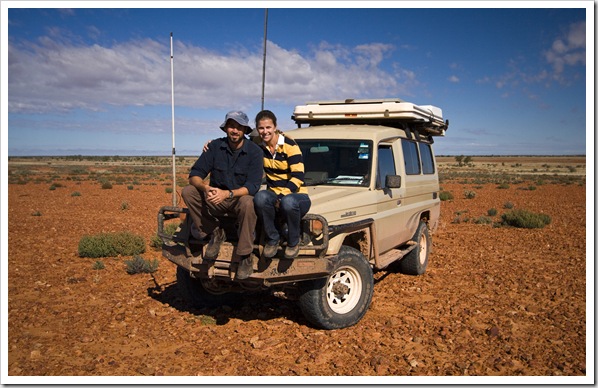 Like all good things, this journey of ours has finally come to an end.  Since we left San Francisco in April, 2009 we've set foot in 11 countries, visited 13 islands, had to learn snippets of seven languages, traveled on 32 different planes, sailed on 15 boats, attended four weddings and ridden in two rickshaws.  In Australia we touched foot on the most easterly and westerly points of the country, visited every capital city, breakfasted on top of the nation's tallest peak, camped next to the lowest point on the mainland, visited every state and major territory, squirted five bottles of insect repellant and rubbed over three liters of sunscreen into our skin, went through eight pairs of Havaianas thongs and camped in 181 different locations.  And I'd hate to think how many calories of baked goods I consumed developing my map of Australia's Best Bakeries!
The Tank has been with us throughout the majority of our trip as we piloted her over 49,878 kilometers (30,993 miles) of bitumen, sand, corrugations, rivers, mud, rocks and clay.  She's been a steadfast companion that has rescued us from more than a few unnerving situations.  Whether it be crawling up insanely steep mountains in the Victorian Alps, crossing the crocodile-infested rivers of the Top End, motoring along the sands of Fraser Island or traversing Australia's central deserts, The Tank never left us disappointed.  We both agree that we were incredibly lucky with the limited number of mishaps we encountered: for all the remote locations we visited we only had a single tyre puncture and only had to engage our differential locks on four occasions.  We thankfully never had to use our snatch straps, winch or HF radio.  The Tank really is an amazing vehicle, our home for over a year, we're very sad to see her go.  Fortunately The Tank is going to a good home: a family friend has taken her off our hands so we'll be able to see her on future trips Down Under.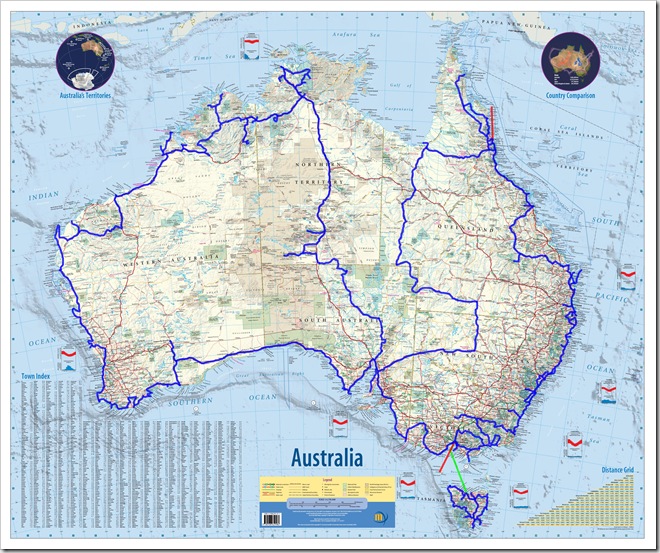 This website originally started as a diary for ourselves, a way to remember our journey and share it with friends and family all over the world.  While it's served this purpose well, it's also morphed into somewhat of a hub for travelers like ourselves planning trips to some of the places we've visited.  Since its inception on April 14, 2009 OurWalkabout.com has received 4,150,797 (and counting!) visits from people all over the world.  Traffic for everything from travelers wondering where to camp in Kalumburu to backpackers trying to decide on the best hamam in Bodrum.  The site receives most of its visits from the United States and Australia, but also receives inquiries from countries as far flung as Israel, Latvia and Brazil.  OurWalkabout.com will remain in its present state for the foreseeable future, we have no plans to release the domain or change the site's setup, maybe it'll be the home for our next adventure!
Finally, and most importantly, we'd like to thank everyone that has made this journey so memorable for us.  There are far too many of you to name individually, but whether you fed us, housed us, let us use your washing machine, provided a hot shower, traveled with us for a portion of our journey or simply made the time to have a beer with us when we passed through your town, thank you for making our adventures all the more special.  We thoroughly enjoyed the emails and blog comments that so many of you left for us.  For now we bid you farewell and sincerely hope to see you all somewhere down the track…
This entry was posted on Thursday, August 5th, 2010 at 2:48 PM and is filed under Australia. You can follow any responses to this entry through the RSS 2.0 feed. Both comments and pings are currently closed.