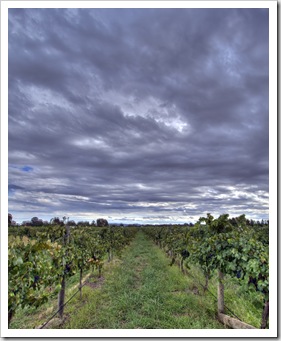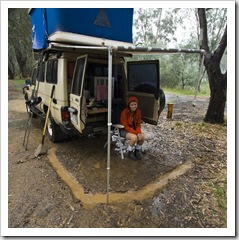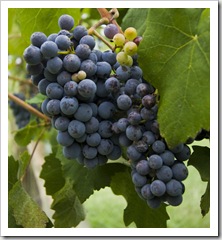 In-between attempting to escape the rain that had been plaguing us during our trip through the Victorian high country we spent some time exploring the wines of King Valley and gourmet food establishments dotted through the Milawa region.  In King Valley we stopped off at Wood Park Wines, Brown Brothers and Sam Miranda as well as the Milawa Cheese Factory and galleries of some of the local artists.  A great spot to explore whilst we couldn't be outside!  We spent one night just outside of Milawa (S36°24.861' E146°27.416') on the banks of, if not for the torrential rain, would have been a beautiful river.  I have never seen it rain in Australia like it did that night, it just poured and poured, so much that I had to dig a little moat around the tank so we weren't sloshing about in the mud.  We were a little wary sleeping next to a river in the Murray flood plains during such an eye-opening downpour, but during the few hours we were watching the water level it didn't seem to rise, which left us somewhat at ease going to sleep for the night…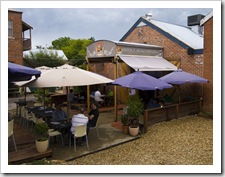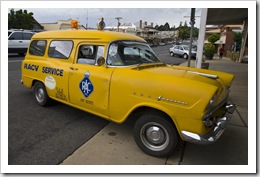 Beechworth is a small country town full of history located a short drive north of the Milawa gourmet region.  I'd read in a tourism brochure about Beechworth's famous bakery, so of course there was no way I was going to forgo a visit.  We made our first foray into town one afternoon during the rain, and after sampling the Beechworth Bakery's fine offerings, ended up returning the next day for lunch on our way to Rutherglen.  Beechworth Bakery's slogan is 'Australia's best bakery'; I'm not sure if that's deserved but it sure is a great place for lunch.  Beechworth is well worth a look if ever in the northeast of Victoria, with plenty of places to eat, designer clothes stores, a brewery and plenty of historical buildings, its easy to kill a few hours exploring all that's on offer.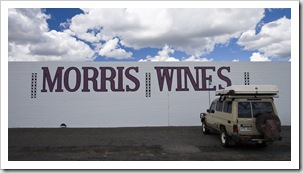 Along with the Barossa Valley, Rutherglen is one of Australia's two original wine regions.  The first wineries established way back in the late 1850s and produced a great deal of Australia's wine until the area was devastated by Phylloxera.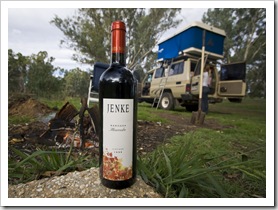 Today the Rutherglen region is known for some of the country's best dessert wines, particularly delicious Muscat and Tokay styles.  My dad has been sending us bottles of Morris Muscat to the States for as long as I can remember, so we were both keen to get a first-hand look at the Morris facility just east of the town of Rutherglen.  We also stopped off at family-owned Gehrig Wines, started in 1858 and today in the hands of the fifth-generation Gehrig winemaker.  Gehrig was a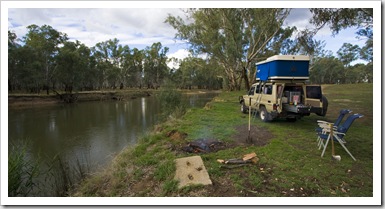 tiny  place, harvesting only 100 tonnes of fruit each vintage, but they had some fantastic dessert wines and Lisa enjoyed having a long chat with the fourth-generation winemaker manning the tasting room when we visited.  After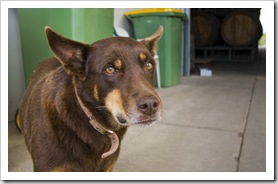 Gehrig we shot into the town of Rutherglen to make one last late afternoon stop at Chambers Winery, one of the other original wineries in the area.  We lucked onto finding one of the family manning the tasting room, Bill Chambers took a lot of interest in us once he realized Lisa used to work in the wine industry and sent us packing with a complimentary bottle of his scrumptious Muscat.  Unfortunately the rain was at us again in Rutherglen, but we managed to find some time for a nice fire on the banks of the Murray River at Police Paddocks (S35°58.824' E146°30.201') just outside Rutherglen.  A fantastic area to visit, a lot of history in the wineries and the people were so friendly and accommodating.
This entry was posted on Tuesday, March 9th, 2010 at 6:00 AM and is filed under Australia, Victoria, Wines. You can follow any responses to this entry through the RSS 2.0 feed. Both comments and pings are currently closed.