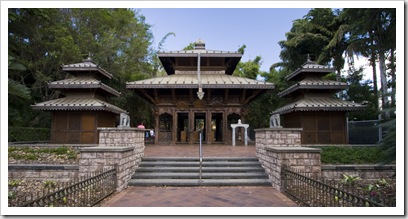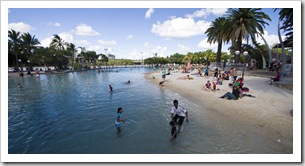 We bid Gina farewell on Monday afternoon as she hopped on a plane to Sydney, bound for Los Angeles and home to her family after almost five months here in Australia.  We didn't spend much time in Brisbane, a couple of hours exploring the South Bank precinct before meeting up for the night with my cousin Sarah and her boyfriend James (I forgot to take any photos of us with them but we're seeing them again this weekend so I'll be sure to snap some shots then…).  We all enjoyed a dinner of pizza – a favourite of ours lately as it's one of the few things we can't cook on the road – before heading off on Tuesday morning to the country town of Laidley, roughly 90 kilometers west of Brisbane's city centre.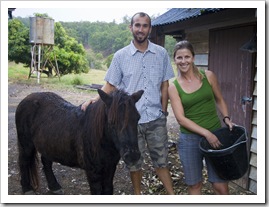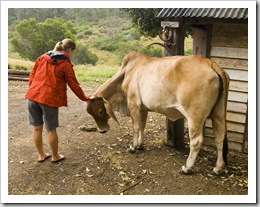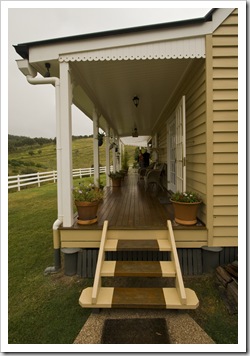 It was out five year wedding anniversary on Monday so to mark the occasion we decided to treat ourselves to a little romantic getaway at the secluded Branell Homestead just outside of Laidley (S27°37.880' E152°23.637').  Branell was great, run by a local family who built the house from scratch, the homestead is a spectacular construction with amazing attention to detail inside and out.  We even had our own herd of cattle and a miniature pony to keep us company during our stay!  The homestead has three separate wings, the other two were empty during our stay so we conveniently had the place to ourselves.  Our residence included a spacious lounge room, bathroom with claw-foot tub (which Lisa enjoyed twice) and bedroom overlooking the backyard.  We ventured into town for dinner, having to choose between the two Laidley pubs and single restaurant in town, deciding on Emily's restaurant for a dinner which cost us all of $29!  Laidley's a small town, small in the sense that everyone knows each other and whenever we walked into a pub or store everyone stopped what they were doing to have a good look at the newcomers!  But very friendly people and a fantastic little getaway for us, I have to give Lisa credit for the great idea.
This entry was posted on Wednesday, May 5th, 2010 at 8:30 AM and is filed under Australia, Queensland. You can follow any responses to this entry through the RSS 2.0 feed. Both comments and pings are currently closed.