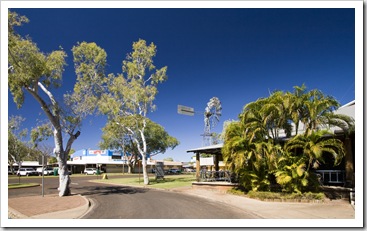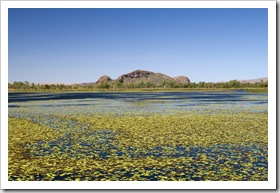 We spent a few days in Kununurra, winding down from our trip through Kakadu, Gregory and Keep River National Parks.  Kununurra is around 40 kilometers west of the Northern Territory/Western Australia border, a relatively new town founded to support the Ord River Scheme when it was launched in 1963.  (For those of you that don't know [and I didn't before visiting the area] the Ord River Scheme involved the damming of Lake Argyle, now Australia's largest man-made lake, to provide an irrigation source for the fertile soils surrounding the Ord River.  The Ord stretches from Lake Argyle to the Arafura Sea to the north.  The project began in 1963 and I believe the damming of Lake Argyle was completed some time in the 1970s.]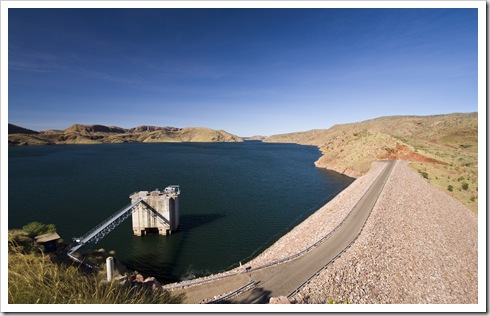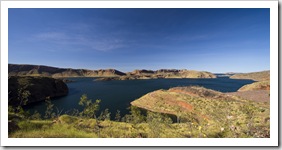 On our way from Keep River National Park into Kununurra we took a scenic drive into Lake Argyle, a must-see recommended to us by a number of people who have ventured to this area.  Lake Argyle is massive; in a country where water is often scarce and permanent lakes like Argyle are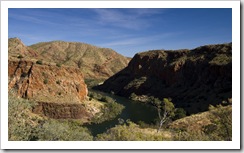 few-and-far-between, the huge expanse of water that is Lake Argyle was surely an eye-opener.  Hemmed in by red and orange cliffs, the midnight blue of the lake was very picturesque.  Local tour operators offer boat cruises as well as scenic flights of the lake, we even spied a few sailing boats moored in the harbor near the Lake Argyle tourist village.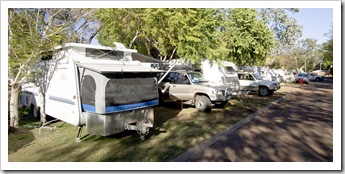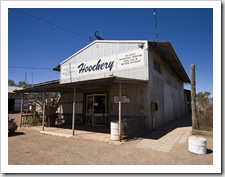 Kununurra itself was a very clean and tidy town.  The place felt more like a staging area than an agricultural-centric country town: in every parking lot there were 4WD vehicles priming for trips across the Gibb River Road, and the mechanic shops were all full of rigs with all kinds of maladies resulting from their trip across the famed route, butchers in town offer free vacuum sealing of meats and there were no shortage of 4WD outfitters.  As with the other towns up north, the only place to camp anywhere near town was at the caravan parks, all of which were full to the brim with grey nomads packed-in like tinned sardines.  We joined the fray for our time in Kununurra,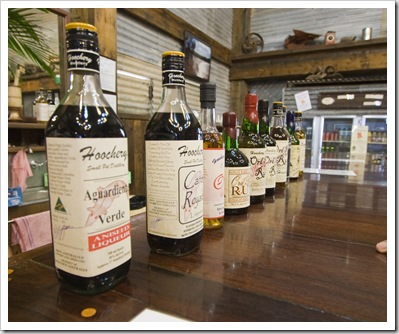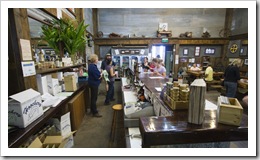 cordoning off a patch of grass for a few days and enjoying the caravan park's pool during the heat of each day.  We inquired about tours of the Argyle Diamond Mine, located a couple of hours drive south of Kununurra and responsible for the production of a third of the world's naturally occurring diamonds, but tours of the mine were only available via $575 per person scenic flights which stop off at the mine.  A bit too rich for our traveling blood!  We did take a drive through the agricultural areas surrounding Kununurra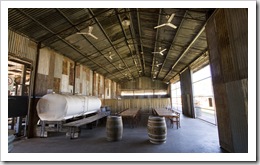 fed by Lake Argyle, the myriad of waterways feeding the paddocks made us feel as if we could have been traveling through the California Delta.  The fertile soil, sub-tropical climate and seemingly endless water supply allows the harvesting of almost anything, from melons through fruit and even some sugarcane.  We found a fruit stand operated by some of the local producers where we stocked up on fruit and vegetables for the next week, some fantastically fresh and tasty produce on offer.  During our tour of the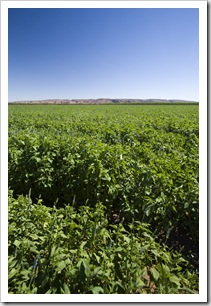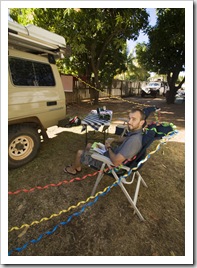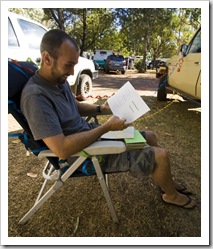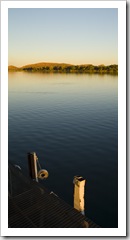 Kununurra surrounds we also stopped off at Hoochery Distillery, sampling some of the 140-proof rum which seemed to evaporate in our mouths before we could swallow it!  One nip was definitely enough for both of us.
I turned 30 during our time in Kununurra, the day being made special by my lovely wife having all kinds of hidden treats in store for me, from hidden streamers

that were used to decorate our campsite to frozen chocolate cake from Darwin.  The day I started on my way downhill is one I'll always remember.  And, of course, all the calls and emails from friends and family were very special too (thanks!).  We enjoyed a dinner from my mum at a fantastic restaurant called the Pump House, located on Lake Kununurra in a converted lock pump house it made for beautiful views of Lake Kununurra and the sunset.  The local barramundi and lamb shanks we ordered capped off a fantastic birthday and allowed me to forget that I'm now officially starting to get old!
This entry was posted on Saturday, July 18th, 2009 at 3:50 PM and is filed under Australia, Western Australia. You can follow any responses to this entry through the RSS 2.0 feed. Both comments and pings are currently closed.