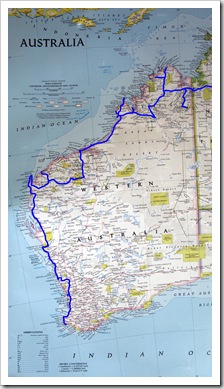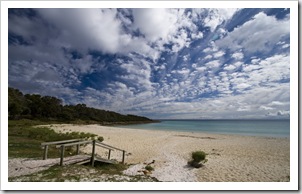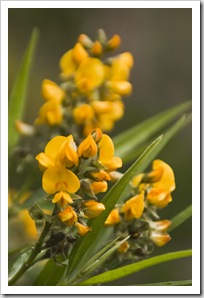 What a beautiful area of the country!  After a week or so in Fremantle with our brilliant host Sam Harkin we made our way to the Perth airport to pick up a mate of mine with whom I studied in the States and started our journey 300 kilometers south to the beginning of the Margaret River region.  Sergey was on vacation from New York, visiting us in Western Australia for his first trip to the Land Down Under,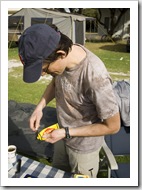 then to Sydney and stopping off in Hong Kong and Tokyo for work on the way home.  It's no wonder the Margaret River is such a burgeoning tourist region, we could probably have amused ourselves in the area for a month with wineries, local artists' studios, fantastic bakeries, surfing, fishing, snorkeling, hiking…  It's the first time on our trip that Lisa and I have really missed our mountain bikes, the whole peninsula from Dunsborough to Augusta is crisscrossed with hiking trails, all of which are open to mountain bikes.  Maybe one day we'll have to come back with our bikes!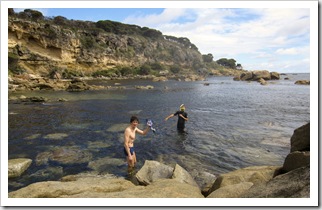 We spent the first few days of our time in Margaret River at the northern end of the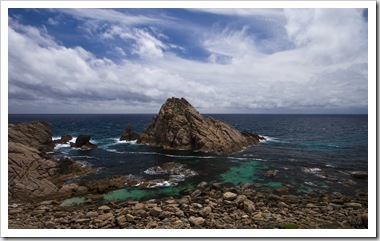 peninsula near Yallingup.  A few of Sam Harkin's mates grew up in the area and had given us some suggestions while we were in Fremantle, the first of those a great snorkeling spot in the beautiful secluded waters of Bunker Bay just west of Dunsborough.  I took my spear with me and unfortunately had a meter-long Mulloway wriggle off its tip just as I was about to get it out of the water.  The big one that got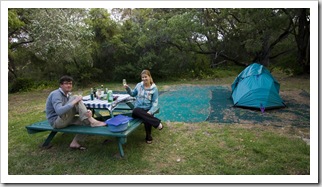 away!  It would have been enough fish to feed Lisa and Sergey for week…  The lighthouse and walking trails at Cape Naturaliste at the northern tip of the Margaret River region are set along some absolutely beautiful coastline, we spent some time along one of the walking trails watching Southern Right Whales frolic in the waters a few hundred meters off the rocky shore.  We ran into some divers making a beeline for the water near the beautiful Sugarloaf Rock, rock lobster and abalone season had just started in Western Australia so the locals were anxious for some fresh seafood.  We sampled our first Margaret River wines at Wise Winery near Dunsborough, a majestic setting overlooking the tranquil waters of Geographe Bay and the surrounding forests.  We left Wise with the first of many Margaret River wines, a Sauvignon Blanc Semillon we enjoyed with dinner that night at Yallingup.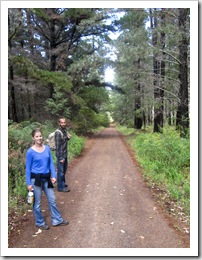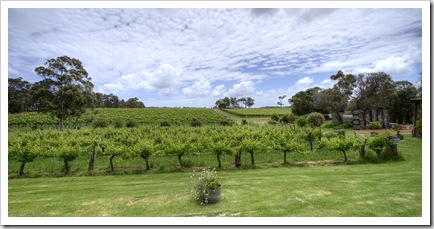 After sampling the gourmet fare at the Margaret River Bakery one morning and exploring some of the hiking trails around nearby 10 Mile Brook the weather unfortunately took a turn on us as the skies opened up and continued doing so for the better part of a week.  Inclement weather was a good excuse for us to make a solid day of wine tasting at some of Margaret River's plethora of estates, in one afternoon I chauffeured Lisa and Sergey to: Cullen Winery, Pierro Winery, Sandalford Winery and Woodlands Estate.  We also stopped off at Bootleg Brewing Company (my choice for the afternoon) as well as the Natural Olive Oil Soap Factory.  The next day we scored a quick break in the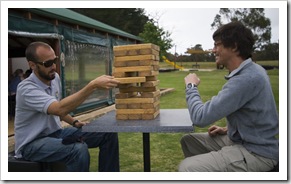 weather, enough time for a hike around 10 Mile Brook dam, before visiting Leeuwin Estates, Voyager Estates, the Margaret River Chocolate Company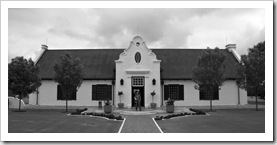 (Lisa's choice!), Margaret River Nuts and Cereals (you would have loved it Jacque) and a few of the brilliant woodworking galleries dotted through the area.  So much to experience!  At Pierro Winery it was good to catch up with a Saint Marks old collegian, Chris Chen, who's the winemaker and viticulturist at the award winning establishment.  He gave the three of us a great tour of the winery, good to have a chat after almost 10 years away from university.  Had it not been for the rain and him having to spray his vines late into the night we would have caught up for dinner and a few drinks as well…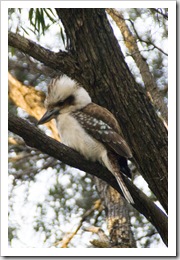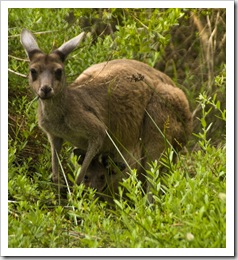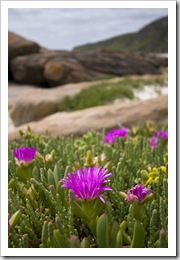 The northern end of the Margaret River peninsula is pretty much completely devoid of campgrounds, caravan parks were our only choice so we couldn't really give Sergey the true Aussie experience.  However, once we reached Prevelly and later at Conto and Chapman Pool we were camping in the bush with a fire each night and had all our campsites frequented by a range of wildlife.  At Conto we had a mother kangaroo with her joey come in to feed while we were sitting by the fire, Kookaburras watching us intently from the surrounding peppermint trees and also had a Bandicoot visit once the sun had gone down (I'd never before seen a Bandicoot in the wild).  Sergey rented a wetsuit for the week he was with us and bought his first mask and snorkel, intent on ventureing into the ocean at every opportunity possible.  In addition to taking a look below the surface at northerly Bunker Bay we also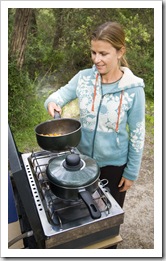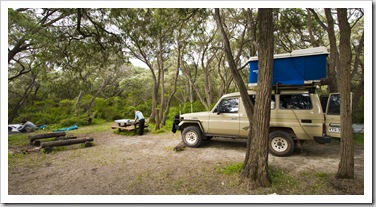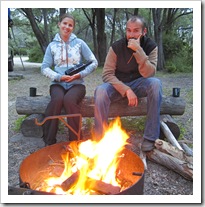 snorkeled at Gnarabup Beach, Conto Spring and Hamelin Bay.  The 300 meter swim out to Mushroom Rock in Hamelin Bay was a little eerie, traversing 10 meter deep waters frequented by Port Jackson Sharks, but it was a treat for us to all see a massive Eagle Ray on the way out.  Sergey turned back with the chills before reaching Mushroom Rock but Lisa and I were rewarded with probably the best cold water snorkeling spot I've ever seen, deep crevasses and caves to swim through and an endless array of colorful sponges and algae lining the ledges.  There were plenty of fish to watch too, the two Mulloway that cruised by when we were out there were quickly earmarked by Lisa as the next type of fish she'd like me to spear for her and Sergey's dinner!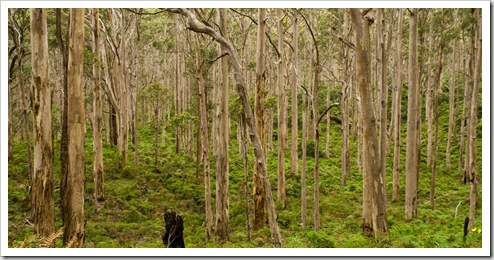 From Hamelin Bay we ventured further south through our first dose of the majestic Karri Eucalypt forests of Western Australia's south.  The Karri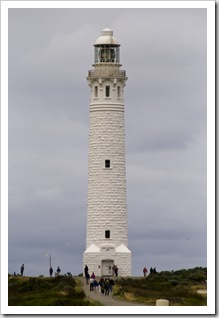 are Australia's largest trees, growing up to 90 meters in height and thus also making them one of the tallest trees on the planet.  A few small pockets of Karri escaped logging in the early twentieth century, we took a drive through the Boranup Forest one morning and were in awe at the size of some of the towering trees.  The huge eucalypts coupled with the undergrowth of luscious green ferns and myriad of different smells in the forest made it quite a surreal experience.  The photos here definitely don't do it justice…
From the Boranup Forest it was a quick drive to the most southerly town on the Margaret River peninsula: Augusta.  A sleepy resort and fishing town with yet another good bakery, Sergey took quite a liking to Australian bakeries during his visit, always sampling a sweet and a savory item at each one we visited.  A short drive south of Augusta took us to the lighthouse at Cape Leeuwin, the point at which the Indian and Southern Oceans meet and a good spot to view the rugged coastline extending up to Cape Naturaliste.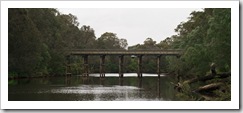 We left the Margaret Region proper to spend a night inland at Chapman Pool, a tranquil spot along the Blackwood River in Blackwood Conservation Park.  Sergey and I ventured into the icy waters of the Blackwood River for a swim during a spell between downpours, a refreshing dip that I wouldn't have fancied had we been without a campfire to coax blood back to the surface of our bodies!  From Chapman Pool it's off to the Southern Forests region of Western Australia for us and for Sergey it's Sydney.  It was fun having a visitor along for the ride for a week with us, the Margaret River is such a beautiful part of the world, I can definitely see us making a return trip one day…
This entry was posted on Sunday, November 22nd, 2009 at 9:00 AM and is filed under Australia, Western Australia, Wines. You can follow any responses to this entry through the RSS 2.0 feed. Both comments and pings are currently closed.