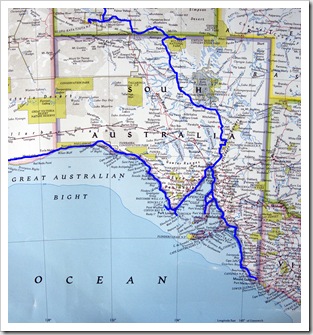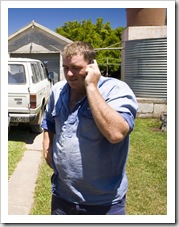 From Nora Creina it was a short drive inland toward the Victorian border to the town of Mount Gambier.  We stayed the night at Al Earl's farm south of Mount Gambier near Port MacDonnell, Lisa and I were at Saint Marks with Al all those years ago when we were studying together at the University of Adelaide.  Al's a livestock broker and also runs the family farm, where he has a few head of cattle and a handful of sheep.  In addition to the more official livestock and farming responsibilities he also runs Big Al's Cave Tours for wayward travelers like us, he toured the four of us around Mount Gambier's surrounds for the afternoon, giving us a great locals-only insight into area.  Mount Gambier is part of South Australia's Limestone Coast, a stretch of limestone-rich coastline stretching from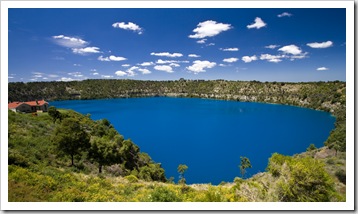 Kingston to the Victorian Border.  The limestone around Mount Gambier has resulted in a dizzying array of sinkholes, caves and underground aquifers through the area, Big Al's Cave Tours took us to some of the major ones about town.  The Blue Lake (pictured here) is the main water supply for Mount Gambier, at certain times of the day the water colour is the brilliant blue I managed to capture in this shot.  Al had no shortage of farm-raised beef and lamb in his deep freezer, he treated us to a fantastic BBQ after the completion of our day on Big Al's Cave Tours, no shortage of red meat on the dinner table that night!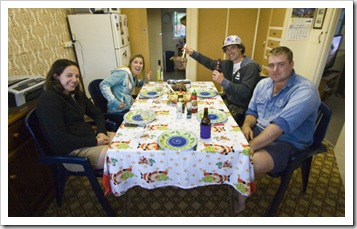 The filtration of water through the limestone soil over thousands of years results in some underwater caves around Mount Gambier with amazing water clarity.  The most famous caves are at Piccaninnie Ponds, a small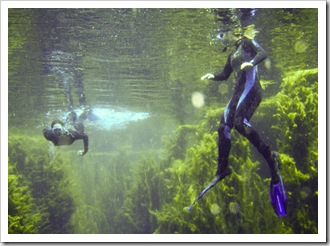 National Park situated in the middle of 1500 acres of Al's family's farmland.  To maintain the water clarity only four snorkelers are allowed to swim in the ponds at one time, we booked into an 11:00AM timeslot and geared up for a dip in the 14°C (57°F) crystal clear pools.  The clarity was pretty amazing, at times it reaches 40 meters (130 feet) but wasn't quite that clear when we were snorkeling.  The rock formations and array of freshwater plants was fantastic, a good chance for Gina to test out her newly-purchased waterproof camera.  In the water with us were four SCUBA divers, it was a little eerie to watch them on the bottom 10 meters below us as they eventually disappeared into the underground cave system into which the ponds open!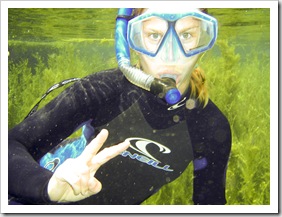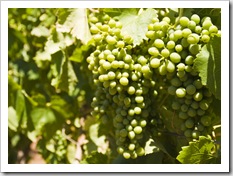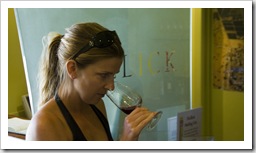 From Piccaninnie Ponds we bid Big Al adieu and headed inland to the Coonawarra wine region, roughly 50 kilometers north of Mount Gambier.  Famous for the same limestone soil responsible for the aquifers and caves around Mount Gambier, Lisa and Gina enjoyed exploring a few of the estates as we passed through the region.  We stopped off at Hollick, Bowen Estate, Zema Estate and the well-known Wynns Coonawarra Estate.  Some beautiful vineyards and tasting rooms as well as a couple of additions to The Tank's wine cellar (though they didn't last long!)…
This entry was posted on Tuesday, January 5th, 2010 at 9:00 AM and is filed under Australia, South Australia, Wines. You can follow any responses to this entry through the RSS 2.0 feed. Both comments and pings are currently closed.