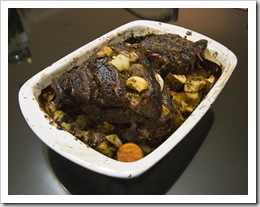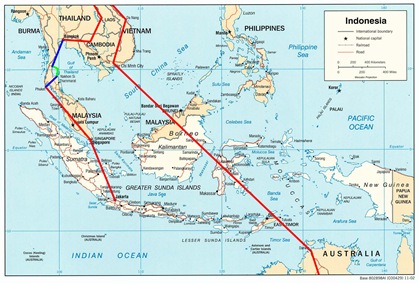 Our last stop on our tour of Southeast Asia was Jakarta.  My cousin Sophie and her boyfriend Richie live in South Jakarta, she works as an English teacher for the Wall Street Institute and he as an administrator for an offshore oil drilling rig.  After braving the chaotic Jakartan traffic with Richie's driver at the wheel we were welcomed to Sophie and Richie's apartment at Hotel Kristal with the smell of a slow-cooked Aussie lamb roast for dinner.  The food in Southeast Asia was one of the highlights for me, but a lamb roast to welcome us to Jakarta sure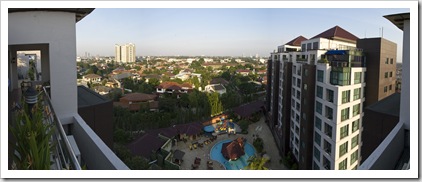 hit the spot!  After backpacking through the rest of Southeast Asia on a pretty conservative budget it was a bit of a change to experience a few days of the expat lifestyle in Jakarta.  With the severe lack of public transport and city planning  in Jakarta I'd hate to think how one would get around without a dedicated vehicle.  Traffic in Jakarta gives a whole new meaning to the world, with 15 million people, little city planning, cheap fuel and low taxes on vehicles the cluster of chaotic traffic was like nothing we'd ever seen.  It took us two-and-a-half hours to traverse the city for our flight out on Tuesday, we seriously thought we were going to miss our plane when at one point we'd moved about three kilometers in the space of an hour!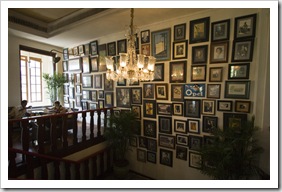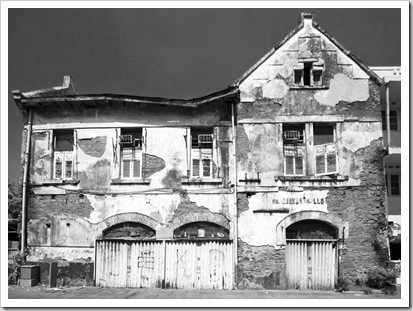 Sophie put a lot of work into planning out our few days in Jakarta, after recovering from overconsumption of lamb the night before we traversed the city from South Jakarta past the National Monument and visited Grand Indonesia, Jakarta's largest shopping mall.  Not quite as opulent as Orchard Road in Singapore but still brimming with designer labels and a theme park-like top two floors with a Vegas-style water show every hour on the hour.  Sophie also took the four of us up to Old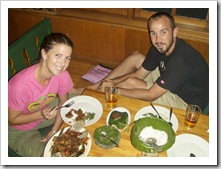 Batavia (or Kota as it's now officially called) for a taste of old Dutch Jakarta, once considered the center of commerce for the whole country when under Dutch rule.  We were the only westerners in the square of Old Batavia and upon arrival were instantly swarmed by throngs of teenagers wanting to take photos with us and a few even interviewed Lisa for their school projects.  Rock stars for a few moments…  Lunch at Cafe Batavia was a journey back in time, the restaurant is located in one of Old Batavia's historic buildings and is set in early nineteenth century style.  The Churchill Bar upstairs was quite impressive, the whole place was very well done.  We spent the afternoon cooling off at Indonesia's largest water park, Waterbom, a collection of eight huge waterslides a short drive from Old Batavia.  We all enjoyed the group slide the most, requiring us to squeeze into a large inner-tube-like flotation device and haul down an oversized slippery dip into the pool below.  As Indonesia is a Muslim country Sophie and Lisa tried to be respectful by wearing shorts and t-shirts over their bikinis but for some reason the Waterbom attendants kept making them take off their t-shirts before each slide, to the obvious surprise of some of the other local female sliders!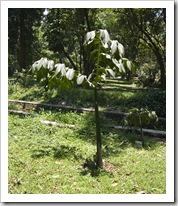 We spent our other full day on Java with a trip to the south of Jakarta to the mountain town of Bogor.  Bogor's main attraction is its extensive botanic gardens, home to one of the world's largest flowers Amorphophallus Titanum.  The plant (the unexceptional looking green leafy specimen pictured here) flowers only once every two to three years.  The flower itself can reach 3.5 meters in height, weigh up to 200 kilograms (440 pounds) and smells like rotting flesh to attract pollinating flies!  Unfortunately no flowers during our visit… 
From Jakarta its back to Australia to pick up The Tank and then continue our journey down the coast of Western Australia.  I think we're both going to sorely miss the exotic foods of Southeast Asia, the cheaper-than-cheap street stalls provided us with an amazing range of tasty cuisine to sample.  My favorite places in Southeast Asia would probably have to be Ko Tao and its amazing diving as well as the tranquil surrounds of Laos' Luang Prabang, Lisa's with me on Luang Prabang and also really enjoyed the cultural experience of Sapa.  Thank you Sophie and Richie for such a fantastic conclusion to our nearly two months in Southeast Asia!  Next time we'll have to drop in on Bali and maybe Borneo as well.
This entry was posted on Tuesday, October 20th, 2009 at 5:45 PM and is filed under Indonesia. You can follow any responses to this entry through the RSS 2.0 feed. Both comments and pings are currently closed.